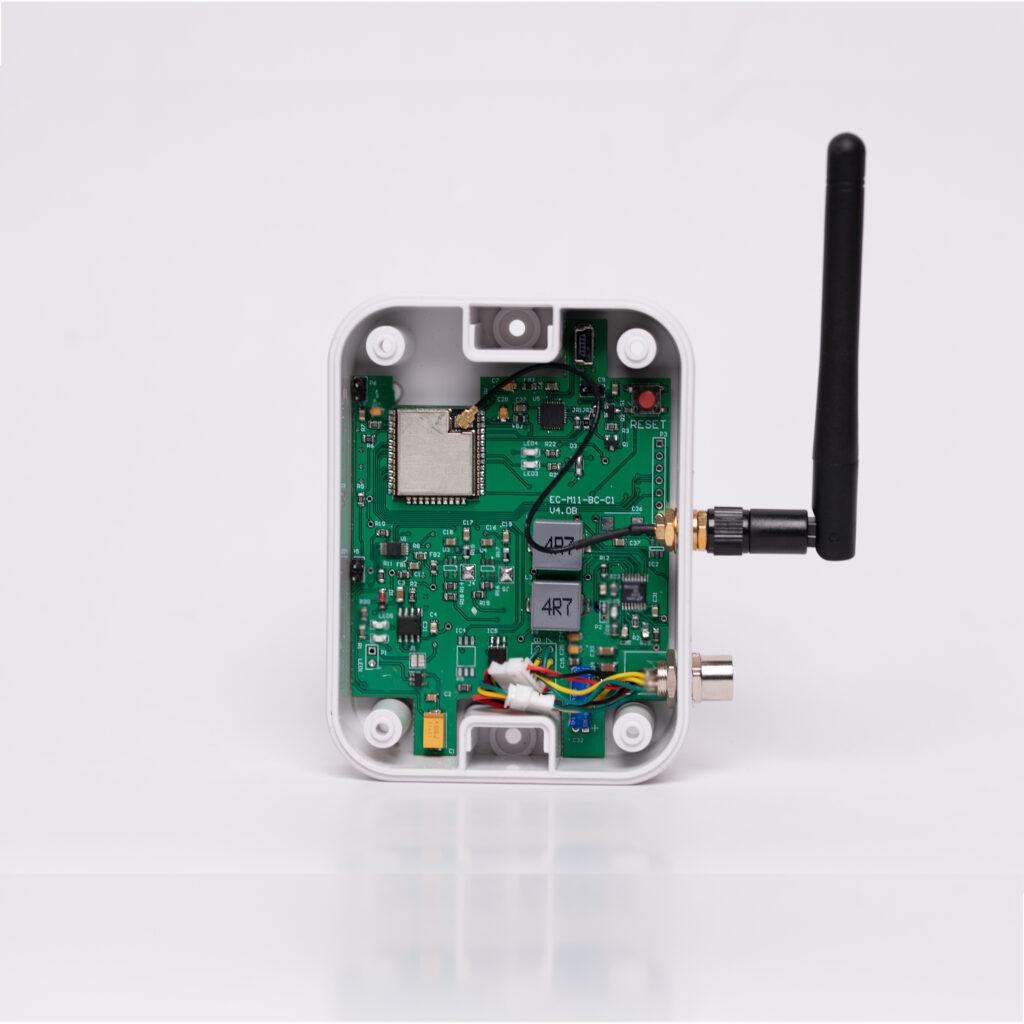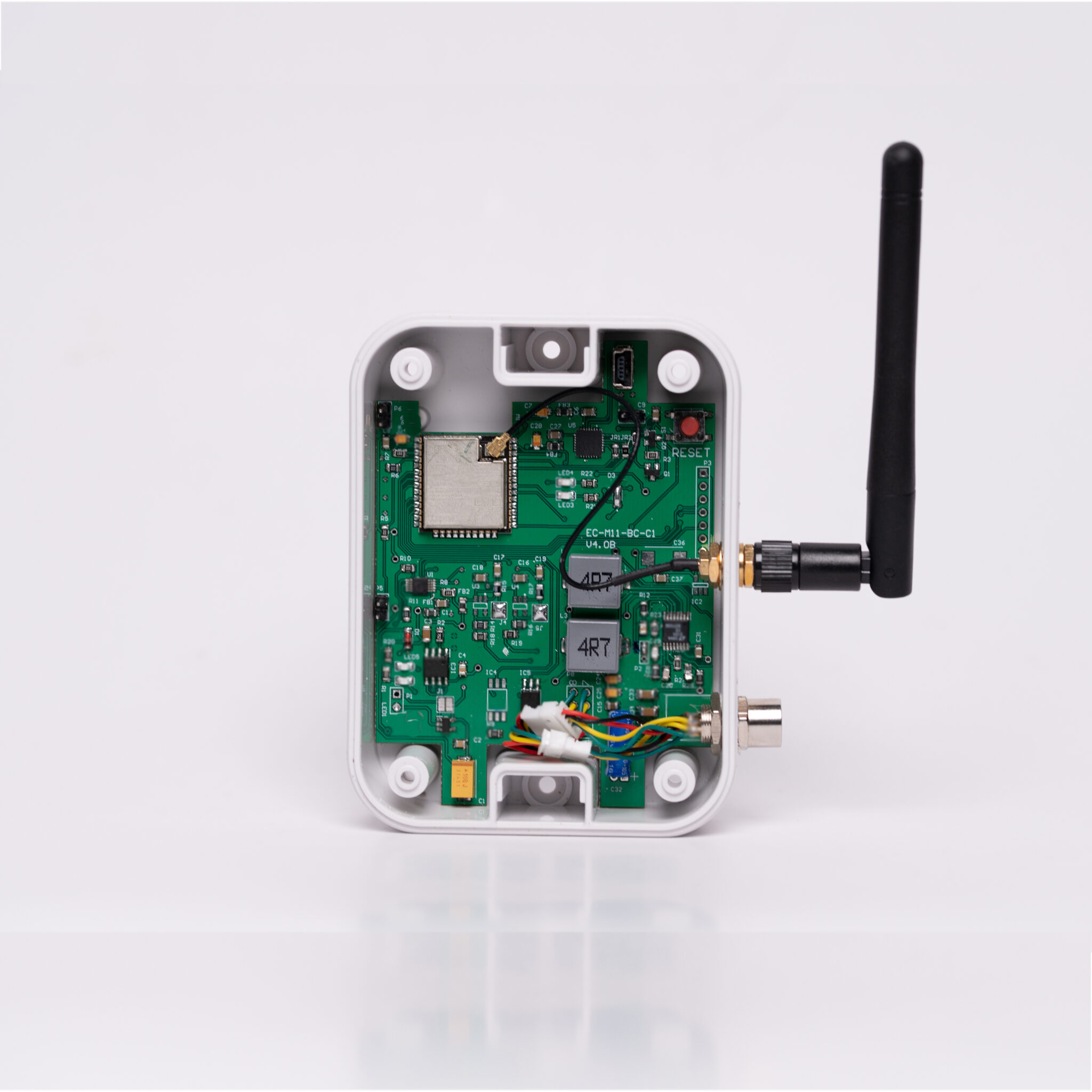 What is ESP32 and Why ESP32 for IoT applications?
The ESP32 is a low-power system on a chip (SoC) series, created by Espressif Systems. The features and the specifications of this chip have made itself established as the go-to chip or module in the IoT world. With different chip models available in the market, its capabilities and resources have grown impressively over the past years.
ESP32 is rapidly becoming a popular choice for IoT applications due to its economical prices, multiple component support design, built-in Wi-Fi & Bluetooth, and easy compatibility with Arduino and many other boards.
NORVI Controllers – bridging the gap between existing features of ESP32 and supporting Industrial applications
Even though ESP32 has great specifications for ordinary IoT applications, to use them in Industrial IoT applications, certain factors such as proper enclosure, good power supply, I/O isolations and EMI Safety have to be considered. Having realised this, NORVI Controllers is producing ESP32 based controllers for industrial automation and IoT solutions, bridging the gap between the existing features of the ESP32 and supporting industrial applications.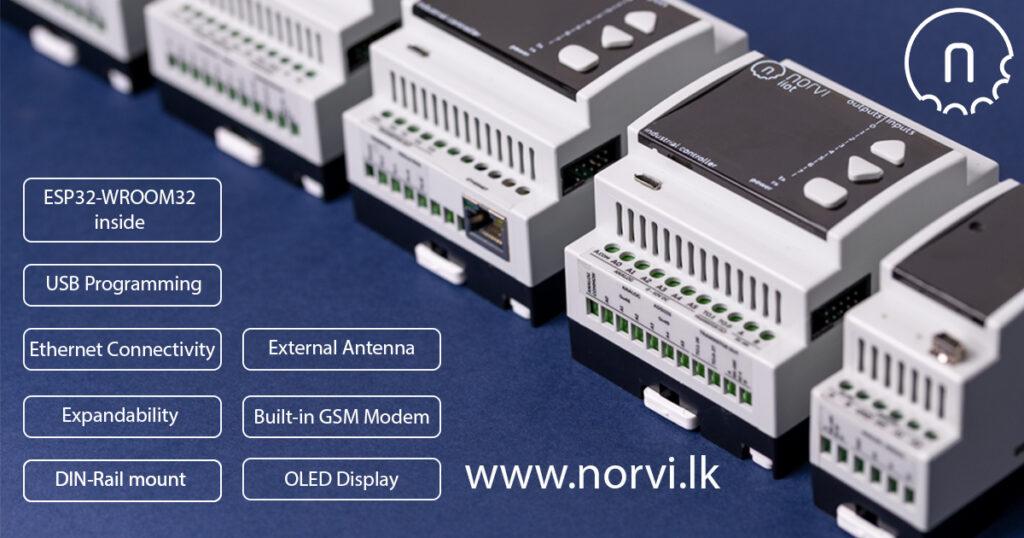 Features of ESP32 based NORVI CONTROLLERS
Variety of models for different industrial applications
Relay models
4-20 mA current sensor models
0-10V voltage sensor models and more
Extended Connectivity options apart from WIFI and Bluetooth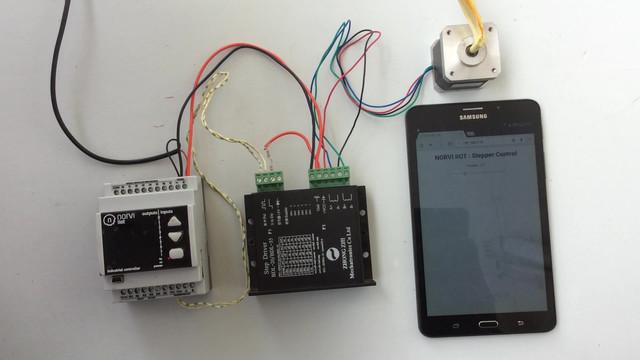 RS-485, Modbus via RS485
NB-IOT
LORA
Ethernet
Built-in Display and push buttons for user friendly experience.
Supports Arduino IDE, ESP-IDF and more for programming. Tutorials and guide for getting started with the devices.
Low cost devices when compared with the PLC controllers which do the same job.
 For more information and support  reach us at – https://norvi.lk/contact-us/